Develop your presence
with the agency


R-E-Design

Tailor-made web solutions
To create a tailor-made website, like stocks-industriels.fr, it is necessary to work together with precision. Computer graphic designers, developers and web designers work together to accomplish different tasks in order to create an innovative, original and aesthetic infrastructure.

A web agency creates a project with a coherent, unique and professional concept on different media. It takes care of the visual identity, logo, graphic charter, web or print model. To adapt to current trends, the Internet agency designs powerful, robust and innovative mobile and Web applications.
We bring you solutions adapted to your needs

Webdesign puts forward information in the form of visual content in order to transmit, attract and make information understood.

Webmarketing includes the design of a site, the implementation of interaction or the feeding of web pages.

Mobile applications can use different tools such as geolocation, push notifications, microphone, camera…
To give you the best position in the results search engine results
Before producing content to populate the web pages of a site, it is necessary to analyse the SERPs. In order to rank on the first page of Google, you need to go through four important phases: studying the search intent of the target audience, understanding and collecting SEO data, thinking about the structure of the content, and evaluating the content that Google is highlighting. These key steps help to accelerate the referencing of web pages.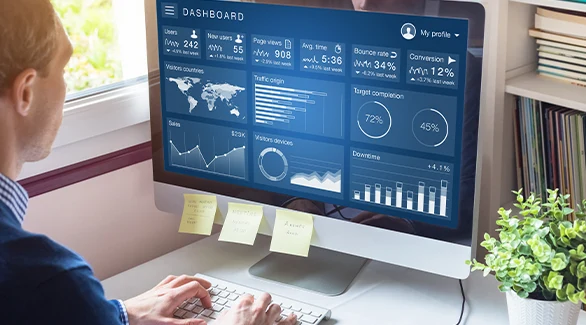 Natural referencing: advice, answers and tips
Natural referencing generates qualified visits to a website in the long term and free of charge.
Enhancing brands & helping them to differentiate themselves

The brand platform embodies the identity, vision, mission, values and promise of a company or brand.

To launch a brand, you need to define the project, identify the right market, the right distribution channels and surround yourself with a good team.

The logotype is essential for the reputation and image of a company, brand or association.

Naming is the process of choosing and creating a brand name for a product, company or brand.

Storytelling, also called narrative hook, is based on a narrative structure of discourse similar to stories or accounts.

To create a web interface, there is software designed specifically to provide the right tools for UX and UI designers.
Let's unleash the creative potential!